Toughees Move Maker Winner - Storm Boost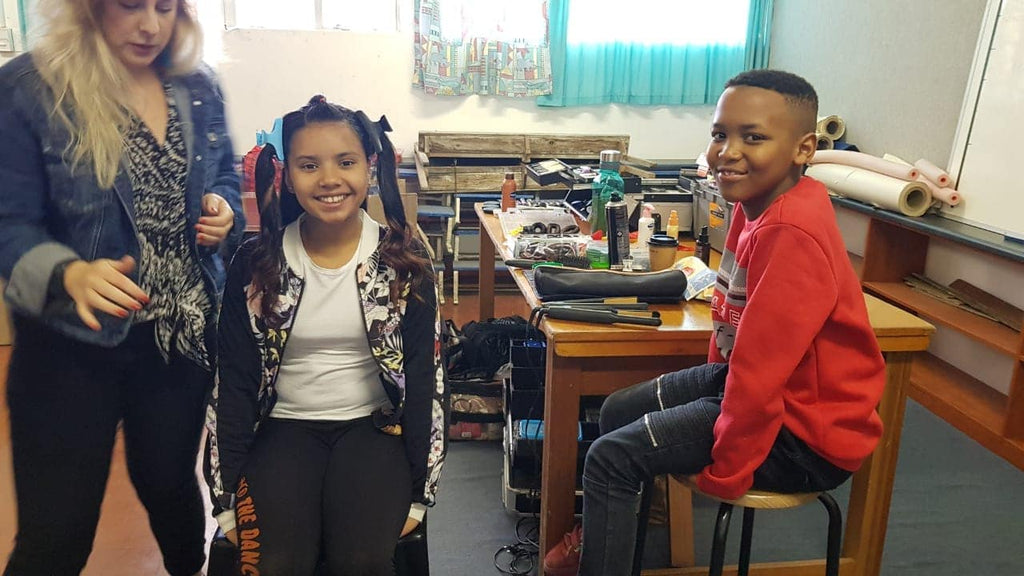 THE BEST PARTS OF ME – MY DRIVE, MOTIVATION AND AMBITION - EXIST BECAUSE SHE IS IN MY LIFE!

13-YEAR-OLD, STORM BOOST, DANCES HER WAY INTO THE TOUGHEES TELEVISION COMMERCIAL, MOTIVATED BY HER SISTER WHO WAS DIAGNOSED WITH CEREBRAL PALSY.
13-year-old, Storm Boost, has the potential to become South Africa's next dancing sensation, after she was announced as one of the winners of the Toughees Move Maker competition. The competition, which launched on 15th August 2018, encouraged school children who are currently attending primary school to show their best dance moves with Gqom music. The winners of the competition will star in the Toughees television commercial at the end of the year.
Storm first heard about the Toughees Move Maker competition when Heart FM hosted a school yard activation at her school, Rondebosch Primary. Her class teacher entered her into the competition. After dancing at the activation, Heart FM entered Storm into the competition by uploading her video onto social media. "I found out that I won the competition when an email was sent to the school – I was so happy and shocked, and pure tears of joy followed when I was told," said Storm.
Storm's sister, Vica, was diagnosed with cerebral palsy; a congenital disorder of movement, muscle tone, or posture. This has motivated Storm to apply herself to all forms of dance that she takes part in. "It's simple," says Storm. "Whatever Vica can't do, I am going to do. The best parts of me – my drive, my motivation and ambition - exist because she is in my life."
Storm is an avid lover of dance and takes part in dance lessons every week, including tap, modern and hip-hop dancing, and has won a medal at the SA school champs. World Hip Hop Champion, Blake Williams, commented on Storm's attitude, work ethic and sass, which meant more to her than any medal.
Storm, accompanied by her parents, came to Durban, KwaZulu-Natal, during the October school holidays, to shoot the television commercial. Not only was it her first-time taking part in a professional production, but the trip to Durban saw Storm take to the skies for her first trip in an airplane. "I had a window seat and could see everything - it was just amazing!" exclaimed Storm.
"We are extremely proud of Storm," says Candice Boost, Storm's mom. "She is a highly motivated individual and applies herself to everything that she does. She is extremely tough on herself and always pushes herself to be better! It is thanks to Toughees that people will get the opportunity to know about Storm and understand her passion for music," added Candice. "Both my husband, Hayden, and I, have fond memories of wearing Toughees to school and now our daughter gets to create memories of her own, in her pair of Toughees. Not only are you getting a-value-for-money product, but the shoes are built to last, Storm even wears her Toughees to netball."
Storm, together with the second winner, Corban Anthony, will feature in the Toughees television commercial, which will air on South African screens from late December 2018 through to early January 2019.