Back to School Tips and Tricks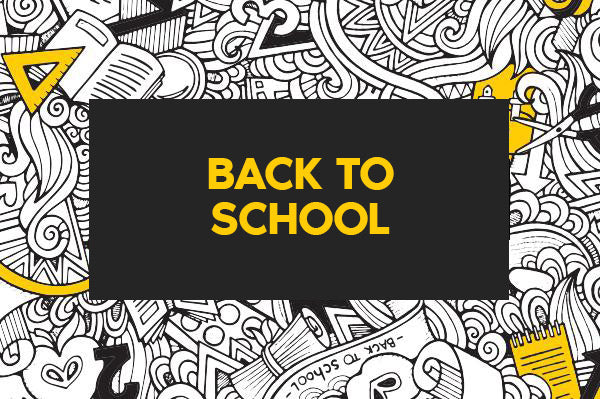 Getting back into the swing of things at home after a long holiday can be challenging. Don't worry! We've got some ideas that may help you and your little people ease into the back to school routine. 
Sleep Routines 
To stop the "get into bed" fight before it starts, try and set your kids sleeping time back to "school time" at least two weeks before they go back to school. It will help them get back into a normal rhythm, so you don't have to run around feeling like a bedtime policeman when school starts again. 
Get The Right Tools Well In Advance 
Don't leave stationery and uniform shopping until the last minute. Make it easy and fun by planning the trip with your kids well before school starts. This will also help you hunt for the best prices and make sure that you get the great quality items without having to pay that last-minute-shopping retail premium. Don't forget to put Toughees School Shoe at the top of your list!
Lift Clubs Are Life-Changing 
If you have a trustworthy parent-network that also have kids at the same school as yours, consider starting a lift club. Not only will this cut down on your individual trips to school, but it's kinder to the environment too. Just think of it as saving yourself stress and time while cutting down on your carbon footprint. 
The Last Week of Hols 
Why not use the last week of holidays to help your kids get back into a more academic mindset by taking them to museums, historical sites and art galleries in the week before they go back to school? These trips are fun and educational to help them get their heads back into a thinking space without them feeling like it'sit's a chore. 
Beat the Back To School Blues 
We were all there once. Getting back to school after long glorious summer days can be a little bit of a downer. Help your kids get through the back to school blues by setting goals together. You can choose anything that is important to both you and your children, whether it's fitness, sporting, arts or academics related. If your child reaches this goal, make sure to stick to your side of the bargain and follow-through with their reward. It also helps to focus on the positives if your child is anxious about going back. Open channels of communication will help you talk your child through all their fears and hopefully inspire them to get excited about all the wonderful new things they will see, do and learn. 
Got any other back to school tips for us? Leave them in the comment section below.