Baking with the Kids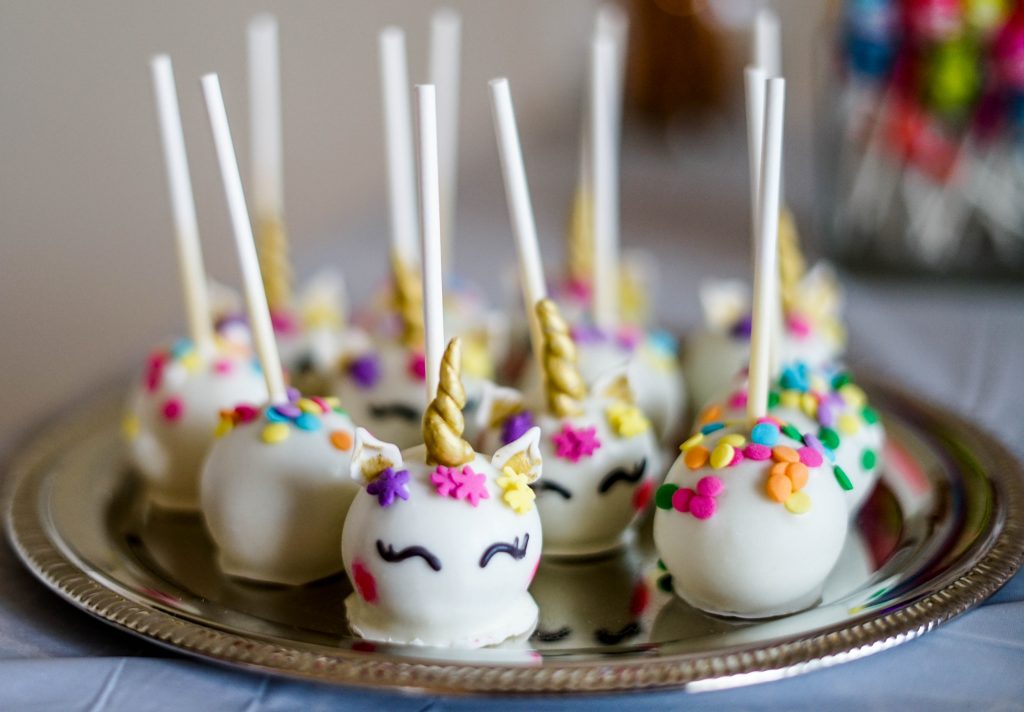 Holidays are around the corner, and we can't wait for long summer days. It's an opportunity to spend some quality time with the family and to reconnect with your kids. A great way to do that is to get them involved in baking; it gives you time to chat and leaves you all something yummy to eat at the end. It's a win-win! Here are four baking ideas you can try with your kids, courtesy of Toughees. 
Cake Pops:
What is it?
Super trendy cake pops are basically little balls of cake mixed with buttercream and dipped into white chocolate. It's super easy to make which makes it perfect for baking with the kids. 
Steps:
Bake a vanilla cake. You can buy your favourite pre-mixed cake mix and follow the instructions on the box.

Make some buttercream. Beat butter and icing sugar together until nice and smooth.

In a large bowl "smoosh" the baked cake and buttercream together to form a paste-like mixture.

Make little balls out of the mix and place onto sosatie sticks.

Melt some chocolate in the microwave, then dip your balls of cake into the chocolate.

Decorate your cake pops with sprinkles or anything decorations of your choice and enjoy!
We love it because:
These melt-in-your-mouth pops of heaven only take about an hour to make, and kids are always delighted when they help with the "dipping" part. 
TOP TIP:
If you're not big on the traditional vanilla, why not make a chocolate version instead? There are loads of recipes to try online. 
Volcano Cake: 
What is it?
It's a mountain-shaped cake that erupts like a volcano. You can make it in any flavour you like. It's cake science.

Steps:
Bake two cakes, flavour of your choice. Choose your favourite pre-mixed cake mix and follow the instructions on the box

Let the cakes cool.

Once the cakes are cool trim them to make a mountain shape and cut a hole in the cake to fit a 1 litre Coke bottle.

Place the 1 litre coke bottle in the hole of your cake and use the cake cut off to meet the top of the bottle.

Make buttercream by mixing butter and icing sugar until smooth.

Cover your cake with the buttercream.

Roll out marzipan, cover your cake with it and cut a hole for your bottle.

Decorate your cake to make it look like a volcano

Fill your 1 litre bottle with coke and then place some mentos into the bottle to create your explosion!
We love it because:
It explodes and erupts. It looks like a mountain. It will be a spectacle. You have to try this. It is a bit more complicated than your average cake, but it will be worth it when you see the awe on their faces. 
TOP TIP:
Make sure you light the sparklers away from curtains and other flammable objects. If you're worried about a mess, stage the eruption outside where things are a bit easier to clean. 
Unicorn Poo Meringues: 
What is it?
It sounds gross (but kids love that, don't they?) but it's really just a colourful baked meringue swirled into little peaks. 

Steps:
Preheat your oven to 120°C

Whip the whites of 4 large eggs until they form stiff peaks

Add 100g of caster sugar slowly and continue to whisk, followed by 100g of icing sugar and whisk until the mixture is shiny and stiff.

Add a line of food colouring to your piping bag and repeat with two different colours.

Add your mixture to your piping bag and pipe cute little poo shaped meringues.

Bake for 20 minutes and then decreased the temperature to 100°C and cook for 1 hour.
We love it because:
These magical horned beasts are all the rage at the moment. Why not climb on the bandwagon with these tongue-in-cheek unicorn poo meringues? They're hilarious and delicious. You can't go wrong.
TOP TIP:
You'll know the meringue is ready when it starts to form stiff peaks. You should be able to tip the bowl over your head without the contents spilling out (try this at your own peril). 
Cookie Dough Pizza: 
What is it?
Just like the name says, it's a pizza made from a sweet cookie base and topped with your best sweets and treats. 

Steps:
Get your favourite premixed cookie mix

Instead of creating individual cookies, create one giant cookie and bake till cooked.

Let you cookie cool and then top with your favourite topping. We love adding melted chocolate, strawberries and chocolate chips!
We love it because:
Everyone loves pizza! Especially the sweet and crispy kind we're talking about. How can you lose? 
TOP TIP:
Let your imagination run wild – you can add fresh fruit, marshmallows, malted chocolate balls and any other goodies you like. Ask the kids to vote for their favourite. 
And there you have it, four incredible baking ideas to try out with your family these holidays. Just go online and find the recipe that you like best. Happy baking!