Toughees Empowers Youth Through Their Latest Bangene Campaign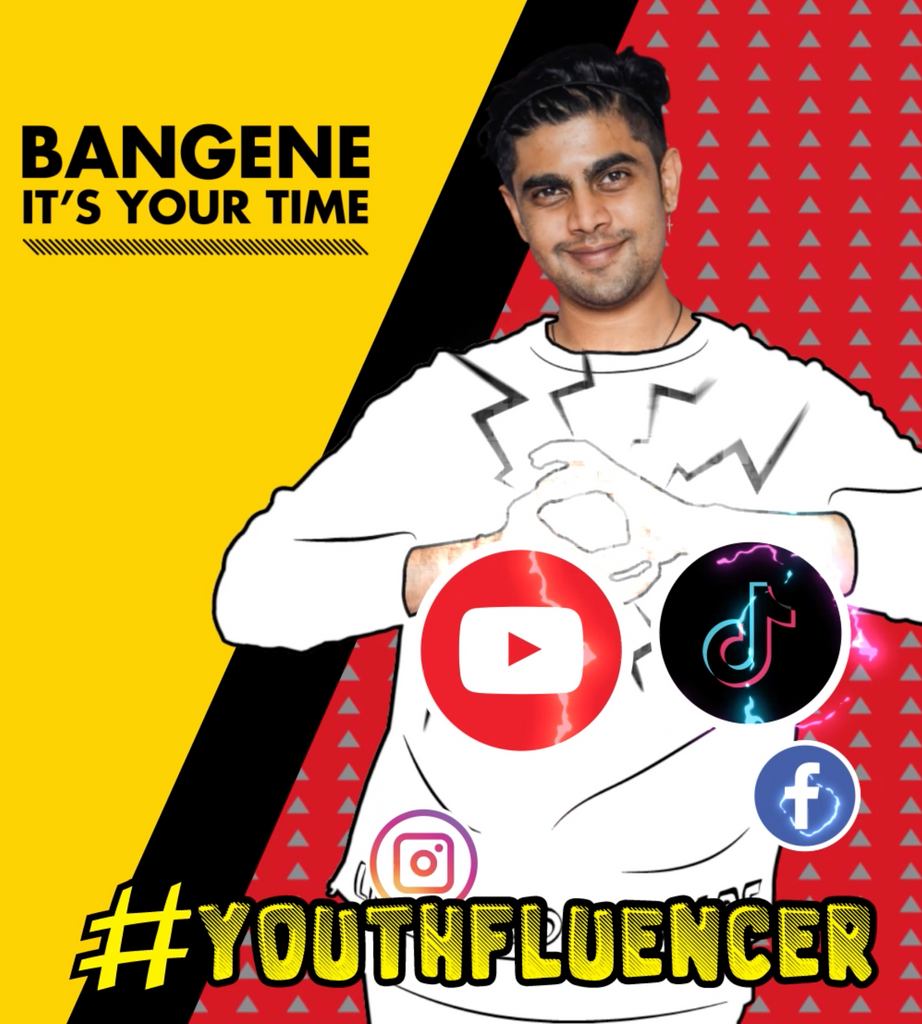 South Africa's Most Trusted School Shoe Equips Youth with the Resources to be Youthfluencers.


Bangene 'It's Your Time' Campaign is serving youth to create their own path in life.
Toughees are collaborating with IIE accredited VEGA school to offer a three-module online 'Youthfluencer' course covering the conceptual, practical and strategic skills of social media profiles, content creation and entrepreneurial mastery.
Prizes include in-studio sessions, social media courses and Toughees Youthfluencer contract work.
Influencers to support and share best practices.
The latest innovative campaign, from South Africa's most trusted and playproof school shoe brand, Toughees, will see young and ambitious youth equipped with the resources to become youthfluencers. 'Bangene It's Your Time' campaign is for confident, courageous and inclusive youths' who don't accept standing on the sidelines of their life.

Calling all resilient, self-starters to join the #youthfluencers campaign to be guided and inspired to develop a personal social media brand and fine-tune their entrepreneurial skills. As well as to position themselves as competent youthfluencers in online communities.

Toughees, a well-known brand from Bata, has partnered up with the forward-thinking and vibrant accredited tertiary institution, VEGA school to offer a free three-day online influencer course. The course is open to all aspiring youthfluencers and will be conducted from 8 to 10 December 2021. Covering aspects of self-branding, social media profile building, tips and tools of content creation and entrepreneurial skills required to run a successful business.

Naretha Pretorius, Campus Head of VEGA said "For us the Bangene 'It's Your Time campaign is a heart song collaboration with Toughees. VEGA was born to meet the rapidly growing needs of the industry and we serve students with conceptual, strategic and practical skill-sets to rise to the challenge of the future. We eagerly anticipate seeing the engaging content, authentic connections and the resulting inspired change from our youthfluencers-in-training'.

Youth will springboard themselves to reach their full potential through the practical and relevant course material and their engagement with the acclaimed South African influencers facilitating the online course.

Participants will have the chance to connect with successful local influencers, including YouTuber and comedian, Prev Reddy; entertainer and digital creator, Nathan Molefe; and fashion and lifestyle public figure, Alex Jamie.

Prizes include an entrepreneurial portfolio for standout youthfluencers, to further their experience by creating their own brand and business profile. VEGA School of branding will be giving away social media online courses for chosen youthfluencers over the age of 18.

"Toughees is a shoe that positions itself as walking the path of youth. The Bangene 'It's Your Time' campaign has always had at its heart a desire to serve youngsters to create their way through life. Fostering a sense of belonging to a greater cause inspires youth to reach for their stars and be all that they can be. The VEGA school collaboration is a strong aligning of brand values of leadership, innovation and inclusion. We thank every youthfluencer for showing up with such enthusiasm and generosity of spirit. " Says Swastika Juggernath, Marketing Manager for Bata South Africa


For further information on Youthfluencer please visit. https://toughees.co.za/pages/bangene