Fresh Lunchbox Ideas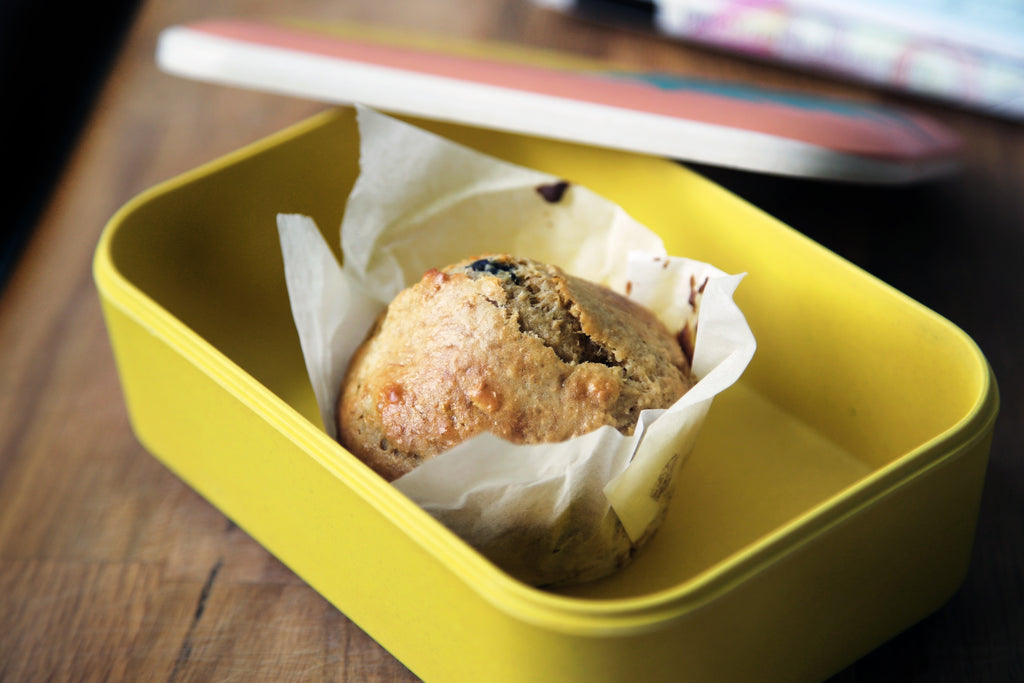 YAY! It's a new year, and that means new classes, new lessons and new friends. It also means that busy moms need to get back on top of their lunchbox game, and we've got some clever ideas to help you get your mind back into the groove. 
Keep It Cool 
There is no reason your little people should be drinking tepid water or juice at break time. Keep their liquids cool throughout the day by freezing the bottles the night before. In the morning, just grab one and toss it in their lunchbox. Just make sure it's packed away from bread and items that could get soggy as the bottles will "sweat" as the ice melts throughout the day. 
Save Money and Make Your Own Snack Bars 
Little people always love a bit of a sweet thing in their lunchboxes. Yes, you can send them off with packaged biscuits, chocolates or cakes but they're usually loaded with sugar and nasty preservatives. Our tip? Make your own snack bars and treats in bulk on the weekends and dish them out in lunchboxes throughout the week. Think granola bars, peanut butter bars or even make your own trail mix (a mix of seeds, nuts, dried fruit). Not only will you be able to manage the amount of sugar in the recipe, but you will also save a pretty penny. The best bit? They're super easy to make, and the Internet is full of fabulous recipes to try. Even the most basic bakers can make these. 
Skip The Sarmies Sometimes 
Yes, the tried and trusted sarmie will forever be a lunchbox staple. But why not mix things up with other nutritious goodies that will have the whole class green with lunchbox envy? Try meatballs and a dip. Or vegetable spears with a tuna mayo dip. You can do wraps, chicken sausages, kebabs or even pizza slices. Let your imagination run wild. 
Fun with Fruit 
Did you know you could send your kids little messages by writing them with a toothpick on a banana peel? The lettering is revealed as the skin browns, and your kids will love the personal touch. Keep sliced apples fresh by drizzling them with a little bit of lemon juice and then cover in cling wrap. Fruit kebabs are all the rage at the moment, and even the fussiest eaters can't resist the novelty. 
Get The Kids Involved
If your kids are old enough, get them involved in the lunch prep process. It will help them understand the effort it takes and allow them to appreciate it more. You can also use this time to have a discussion on making healthy food choices and educate them on nutrition.